GMWSS Portal
• Make a Payment
(Credit / Debit / e-check)
• Schedule Payments
• Pay by Text
• Check Account Balance
• View Usage History
• Sign Up for E-Bills
(Additional Info)
Public Notices
---
To GMWSS Customers:
Each year the Bluegrass Area Development District, made up of seventeen counties in Central Kentucky, publishes a water and wastewater rate book. In October 2017, the latest update was released. According to the report:
GMWSS has the lowest water and wastewater utilities rates in Central Kentucky.
2017 Water Rates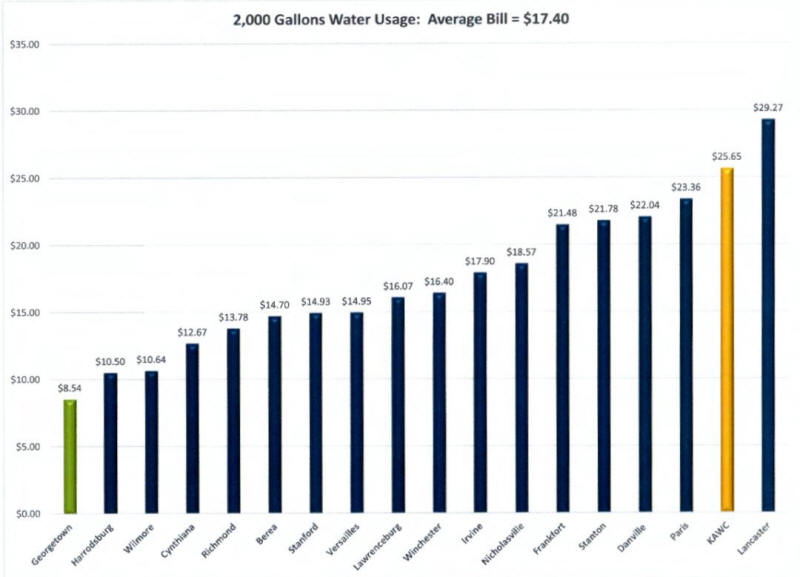 2017 Sewer Rates

---
GMWSS has been made aware that there is an intermediate payment gateway service called DOXO that is posing as a GMWSS partner of sorts.
Their service appears as a link in some Internet web searches with GMWSS' information.

DOXO is not affiliated with GMWSS. They also charge a service fee, unlike GMWSS.
Doxo payments take 3-5 business days to be sent, and GMWSS has no way to confirm that a payment is in process.
GMWSS recommends to only use our FREE and immediate payment service (directly from the GMWSS.com website) or your own bank for best security and financial protection.
---
Lead Questions and Answers
---
Customer Service, Accounting, Engineering, and Managements Departments are available in one central location at 1000 W. Main Street.
Click for more details.