GMWSS Portal
• Make a Payment
(Credit / Debit / e-check)
• Schedule Payments
• Pay by Text
• Check Account Balance
• View Usage History
• Sign Up for E-Bills
(Additional Info)
GMWSS - Water / Sewer / Garbage Service Areas
---
Click map to verify the services GMWSS provides in your area.
Please note that if GMWSS provides only Sewer coverage in your area, then you must also sign up for water service with Kentucky American Water (and vice versa).
GMWSS bills Garbage Collection for the City of Georgetown.
Click for additional Garbage Information.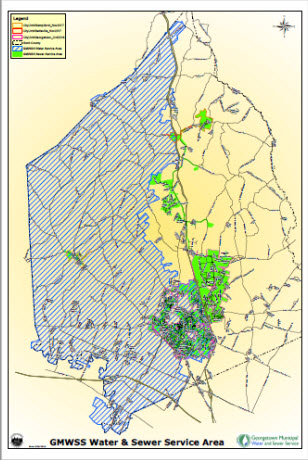 ---