Georgetown Municipal Water and Sewer Service - Georgetown, Kentucky
Our focus is on water distribution and wastewater treatment to over 14,000 customers in Georgetown,Stamping Ground,Sadieville and Scott County, Kentucky. Our mission is to provide our customers with the best possible product at the lowest possible price, while maintaining one of the most up-to-date treatment systems in the state.
GMWSS Portal
• Make a Payment
(Credit / Debit / e-check)
• Schedule Payments
• Pay by Text
• Check Account Balance
• View Usage History
• Sign Up for E-Bills
(Additional Info)
---
Fire Hydrant Flushing Schedule
Scott County Flushing Schedule
11/12 - 11/22, Monday - Friday 8 - 4:30pm
---
Stamping Ground Flushing Schedule
11/17 - 11/23, Monday - Friday 8 - 4:30pm
All customers are advised to avoid washing clothes during this time, as there could be some discoloration of water. This will clear up in a few hours once the hydrants have been flushed. This is a procedure that must be completed semi-annually.
---
Utility Bill Assistance:
If you need assistance paying your bill, contact the KY Healthy at Home Eviction Relief Fund at https://teamkyhherf.ky.gov/.
Click for additional information.

The fund provides rent AND utility relief to eligible tenants.
Or contact:
Blue Grass Community Action Partnership
111 Professional Court, Frankfort, KY 40601
502-695-4290 | Fax: 502-695-1075
BluegrassCommunityAction.org
or:
LIHEAP (Low Income Home Energy Assistance Program) Outreach Offices
Georgetown
340 E. Washington St.
502-863-9403
---
Billing Software Upgrade Info:
In order to pay your bill or login to your online portal account, you must use your new account number INCLUDING the Dash.
Your new account number is 8 digits with a dash before the last 3 digits. ( 12345-123 )

Account numbers before late January 2021 are no longer valid.

Customer history is still available, but previous bill/invoice images will not be available due to the account number changes.

We apologize for the difficulties caused by the system conversion.

---
Day Drop Payment Box at Admin Building
In any effort to expedite the drive thru process at our office at 1000 W. Main St., we have added a new Day Drop box to the left of the lobby door for payments or paperwork.
Please do not place Cash Payments in the Day Drop Box for your protection.
The Day Drop Box will be emptied periodically throughout each business day, and covered after hours to prevent payments.
After Hours payments should always be made in the Night Drop Box on the right side of the building (or using our Web Portal or Automated Phone Payment System).
---
City of Georgetown 911 Service Fee
IMPORTANT NOTICE: ACTION REQUIRED for City Residents
Pursuant to City of Georgetown Ordinance 2020-13,, and effective December 1, 2020, all occupied units shall be subject to a monthly 911 Service Fee. Multi-unit buildings shall remit this fee for each occupied unit. For example: A four (4) unit apartment building with four (4) occupied units, in January, 2021, shall remit $24.00 per month. Failure to remit the fee(s) required under this Ordinance shall result in a $10/month penalty, per delinquent occupied unit. Any party responsible for payment of the 911 Service Fee who misrepresents his/her/its obligation to remit the Fee shall be guilty of a Class A Misdemeanor. IF MULTIPLE UNITS ARE REPRESENTED ON YOUR MONTHLY GMWSS BILL, PLEASE CONTACT GMWSS IMMEDIATELY TO REPORT THE NUMBER OF OCCUPIED UNITS ON YOUR PROPERTY(IES).

The revenue generated by this fee will be utilized for expenditures directly attributable to the establishment, operation or maintenance of a public safety answering point, the delivery of 911 emergency services, or the provision of 911 services. For additional information, please visit GMWSS.com/911.
---
Precipitation Information
Updated 11-23-2021
(Watershed is most critical)
Georgetown Water Plant
Prev. Active Day • 0.84 in
Month to Date • 1.94 in
Year to Date • 52.21 in
+/- Month TD • -1.45 in
+/- Year • 11.64 in
2020 Year End • +4.44 in
2019 Year End • +15.62 in
UK Ag. Weather Data
Royal Spring Watershed
Prev. Active Day • 0.96 in
Month to Date • 1.95 in
Year to Date • 49.26 in
+/- Month TD • -1.44 in
+/- Year TD • 8.69 in
2020 Year End • +1.38 in
2019 Year End • +9.88 in
USGS Royal Spring Data
---
City and County Maps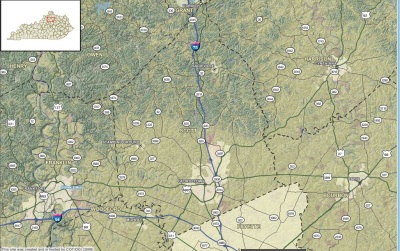 ---