Georgetown Municipal Water and Sewer Service - Georgetown, Kentucky
Our focus is on water distribution and wastewater treatment to over 15,000 customers in Georgetown,Stamping Ground,Sadieville and Scott County, Kentucky. Our mission is to provide our customers with the best possible product at the lowest possible price, while maintaining one of the most up-to-date treatment systems in the state.
GMWSS Portal
• Make a Payment
(Credit / Debit / e-check)
• Schedule Payments
• Pay by Text
• Check Account Balance
• View Usage History
• Sign Up for E-Bills
(Additional Info)
---
Georgetown Municipal Water & Sewer Service (GMWSS) is currently accepting applications for the positions of Communications Director, Wastewater Treatment Plant Operator (Trainee), and Water Treatment Plant Operator III or Trainee. Excellent benefits package and salaries offered. Detailed job description and application forms may be obtained from Barb Bowman at 1000 W Main Street, Georgetown KY, or through the GMWSS website at GMWSS.com/jobs. Applications will be accepted until the position is filled. An application MUST be submitted. A resume does not substitute for an application. Passing a physical exam, drug/alcohol screening, and background check are conditions of employment.
---
Water Service Lines Inventory Information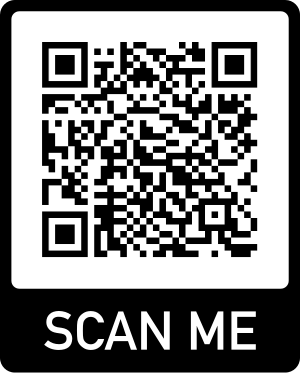 Please complete the brief survey to assist in identifying any lead or galvanized water lines on your property.
(Use your smartphone's camera to scan the QR code on the left).

Or Click to complete the brief Water Service Line Inventory Survey.
The Environmental Protection Agency's (EPA) regulations on lead in drinking water are evolving. The EPA recently revised the 1991 Lead and Copper Rule with the Lead and Copper Rule Revision (LCRR). As part of the revision,
GMWSS will be conducting a water service line inventory involving BOTH the
customer-owned
service line and the
utility-owned
side of the service line. We are asking our customers for help on their side of the meter. With customer assistance we can reduce the costs of the inventory.
Please conduct the brief survey and help keep everyone's water rates affordable.
As this inventory work progresses and provides valuable information, GMWSS will formulate a cost-effective plan for complying with the EPA's LCRR and will work with each affected customer on an individual basis to discuss potential safeguards to protect their health.
---
Senior Discount Rates
Customers sixty-five (65) years of age or older presenting proof of age and residence to GMWSS Customer Service shall be eligible for a discount of ten percent (10%) on the water and/or sanitary sewer portions of their bill.
The primary residence of the customer receiving the Senior Discount shall be the only property/address/service account to which the discount shall be applied.
The Senior Discount shall not be applicable to any other part of the bill, including, but not limited to solid waste (Republic Services discount is still applicable), 911 Fee (City of Georgetown), late fees, disconnection fees, taxes, etc.
---
GMWSS Rates
Click for more information about rates and comparisons (GMWSS.com/rates).
| | |
| --- | --- |
| Water Usage per Month | Monthly Charge |
| First 2,000 Gallons | $15.78 (Minimum Monthly Bill) |
| All Over 2,000 Gallons | $0.0085176 (per 1 Gallon) |
| Sewer - (based on Water Usage) per Month | Monthly Charge |
| First 2,000 Gallons | $14.53 (Minimum Monthly Bill) |
| All Over 2,000 Gallons | $0.0092196 (per 1 Gallon) |
---
Declaration of Domicile
Residential Exemption for Utility Purchases
To Customers With Multiple Residential Accounts:

Per the Kentucky Department of Revenue, Starting January 1, 2023, customers with multiple residential accounts now will be required to pay the six percent (6%) state sales tax on utility services provided to any property that is not the primary residence of the owner or occupant.

Declaration of Domicile Explanation Letter

Form 51A380 - Declaration of Domicile
Form 51A381 - Multi-Unit Declaration of Domicile
---
City of Georgetown Garbage Customers:

GMWSS collects garbage fees on behalf of the city.
All services and fees will be penalized if not paid by the due date on the bill.
Republic Services • 502.209.3800
Customers should contact Republic at 502.209.3800 to request a recycling cart, change the number of garbage carts, or report uncollected garbage / recycling.
*Please note that collection may occur approximately 6am-6pm on scheduled days.
Click the links below for further information.
Full Garbage and Recycling Info
Republic Waste Services Recycling and Information
Republic Garbage and Recycling FAQ's and Information
---
City and County Maps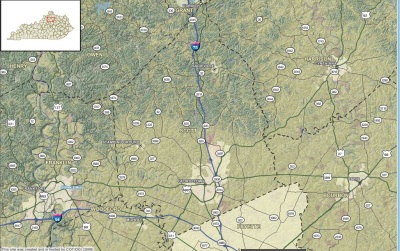 ---