Georgetown Municipal Water and Sewer Service - Georgetown, Kentucky
Our focus is on water distribution and wastewater treatment to over 14,000 customers in Georgetown,Stamping Ground,Sadieville and Scott County, Kentucky. Our mission is to provide our customers with the best possible product at the lowest possible price, while maintaining one of the most up-to-date treatment systems in the state.
GMWSS Portal
• Make a Payment
(Credit / Debit / e-check)
• Schedule Payments
• Pay by Text
• Check Account Balance
• View Usage History
• Sign Up for E-Bills
(Additional Info)
---
Taste and Odor Issues
Some customers are experiencing Taste and Odor issues.

THE WATER IS SAFE TO DRINK WITH NO HEALTH HAZARDS CREATED, REGARDLESS OF TASTE AND ODOR.

Click for more information.
WHAT IS CAUSING THE TASTE & ODOR IN GEORGETOWN DRINKING WATER?
---
City of Georgetown Garbage Customers:
Republic Services began garbage collection for the City of Georgetown on 2/1/22.
Click for a customer letter from Republic Services.

GMWSS will continue to collect garbage fees on behalf of the city.
Customers should contact GMWSS to start and stop garbage service, or request Senior rates.
Beginning 3/1/2022 new garbage rates will be in effect, and all services and fees will be penalized if not paid by the due date on the bill.
Republic Services • 859.263.2000
Customers should contact Republic at 859.263.2000 to request a recycling cart, change the number of garbage carts, or report uncollected garbage / recycling.
*Please note that collection may occur approximately 6am-6pm on scheduled days.
Visit

RepublicServices.com/account to register for an online account and to
download the Republic Services app. An online account allows residents to see their schedule,
set reminders, and report service issues directly from their device.

Visit RepublicServices.com/schedule for route schedules and other info.
Your pickup schedule may change in the future, if so you should receive advanced notification by phone or email.
Bi-Weekly Recycling pickup is included in your service!
Contact Republic at 859.263.2000, to request a cart for recycling.
To add, remove, or request a cart repair, you must contact Republic customer service at 859.263.2000.
Bulk Items are acceptable waste too large to fit into a standard residential container.
Republic Services offers no-cost collection of one (1) bulk item per week.

Customers must contact Republic beforehand, if they have bulk items outside of their cart that they wished to be picked up.
Additional bulk item pickups can be arranged with and billed by Republic for $25.
Customers with non-conforming waste are issued a tag indicating the issue, and a one-time courtesy collection may be provided at times.
Click for additional Bulk Item Information

There is a maximum of two garbage carts for residential customers.

Commercial customers may select multiple garbage carts and pickups per week.

All current garbage carts/pickups will continue as previously (except for 3 garbage cart residential service). Any cart changes must be directed to Republic at 859.263.2000.

Please place your cart 1 foot from the curb, opening facing toward the street, the night before your scheduled pickup to ensure your cart is emptied.
Click for additional Cart Placement Information
Click the links below for further information.
Full Garbage and Recycling Info
Republic Waste Services Recycling and Information
Republic Garbage and Recycling FAQ's and Information
---
Utility Bill Assistance:
If you need assistance paying your bill, contact the KY Healthy at Home Eviction Relief Fund at https://teamkyhherf.ky.gov/.
Click for additional information.

The fund provides rent AND utility relief to eligible tenants.
Or contact:
Blue Grass Community Action Partnership
111 Professional Court, Frankfort, KY 40601
502-695-4290 | Fax: 502-695-1075
BluegrassCommunityAction.org
or:
LIHEAP (Low Income Home Energy Assistance Program) Outreach Offices
Georgetown
340 E. Washington St.
502-863-9403
---
Precipitation Information
Updated 4-13-22 (Water Plant Only)
(Watershed is most critical)
Georgetown Water Plant
Prev. Active Day • 0.8 in
Month to Date • 2.47 in
Year to Date • 17.96 in
+/- Month TD • -1.41 in
+/- Year • 3.61 in
2021 Year End • +12.21 in
2020 Year End • +4.44 in
UK Ag. Weather Data
Royal Spring Watershed
Prev. Active Day • 2.31 in
Month to Date • 5.07 in
Year to Date • 10.21 in
+/- Month TD • 1.86 in
+/- Year TD • 4.14 in
2021 Year End • +9.3 in
2020 Year End • +1.38 in
USGS Royal Spring Data
---
City and County Maps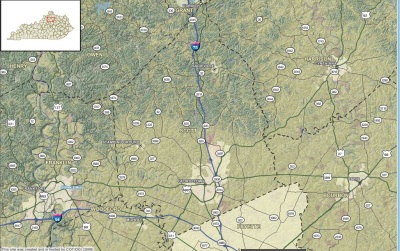 ---